Kawasaki Key Replacement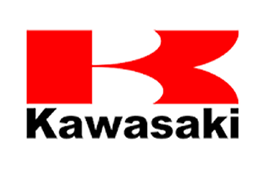 Very few locksmiths in the Lehigh Valley operate mobile locksmith vans capable of making vehicle keys at our customers locations.  And we are a member of a far more exclusive group of locksmiths with the tools, and knowledge to create replacement motorcycle keys for Kawasaki brand motorcycles.  We can make replacement motorcycle keys for all Kawasaki brand bikes, and we come to you in order to do it.
24/7 Emergency Locksmith is also capable of extracting broken key blades from the various locks of your Kawasaki motorcycle. Our trained Specialists are also capable of making you a new Kawasaki key, on site, to replace your broken or lost Kawasaki key. No towing, no hassle, no waiting. 24/7 Emergency Locksmith will be there to solve all your broken, lost, or stolen Kawasaki key problems.
Few people really get the opportunity to experience the thrill of riding a motorcycle.  But, no one should have to suffer the stress of being stuck somewhere without a key for their bike.  Call 24/7 Emergency Locksmith at (484) 891-1922 for immediate assistance.